AlfredCircle: Effortless Safety Tracking
Know where your loved ones are with live location sharing.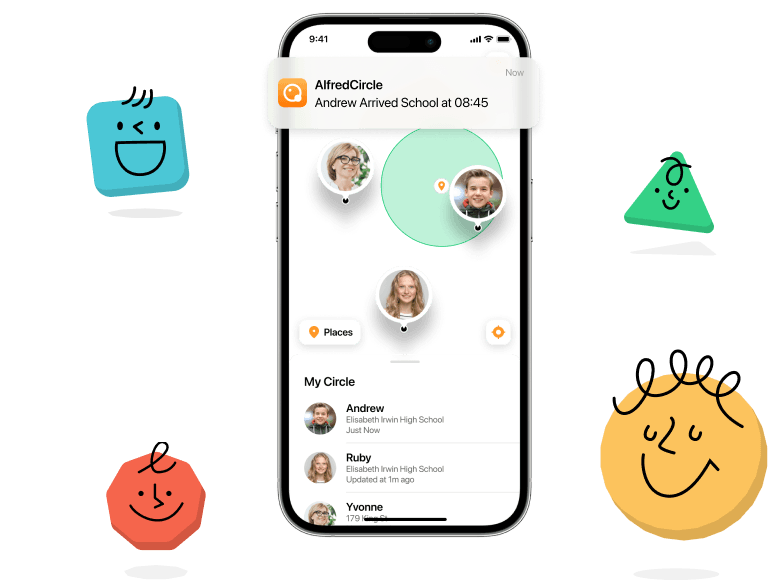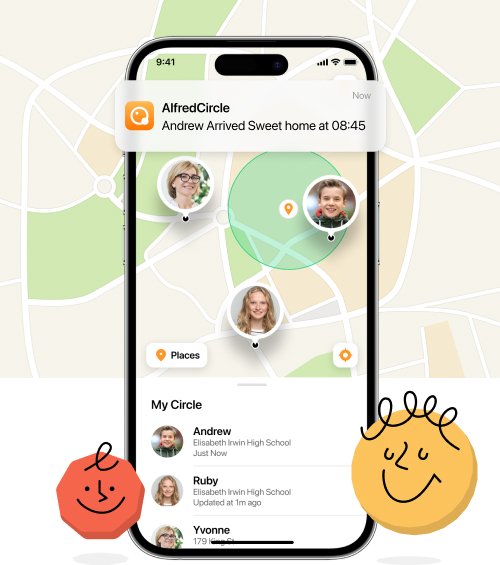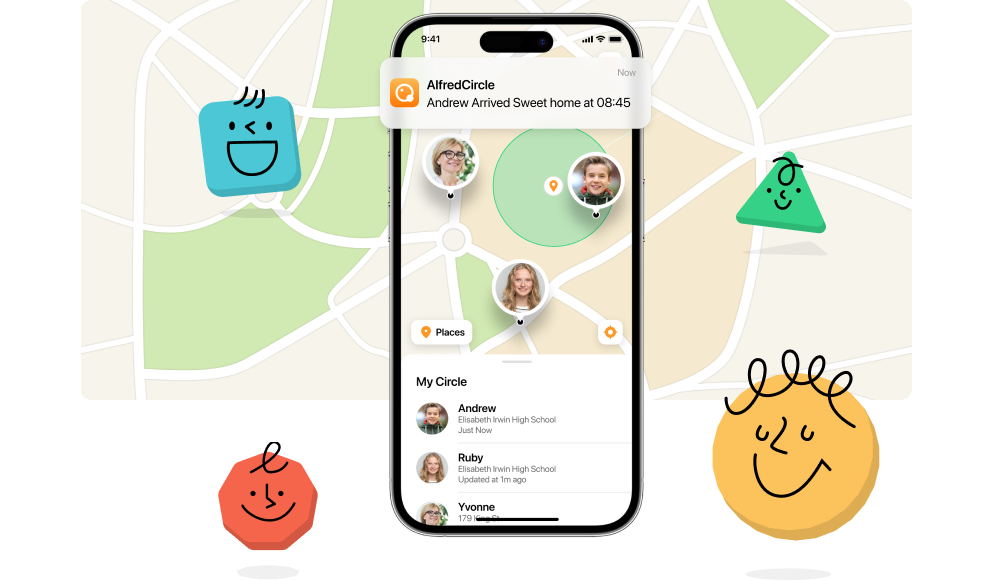 For Families, For Friends, For You.
Family locator, meet-up organizer, elderly care monitor. Whatever way you decide to use AlfredCircle, easily connect with different people in your Circle.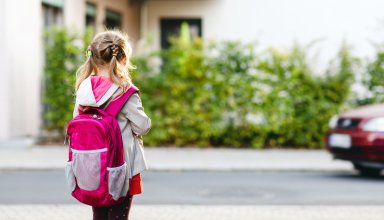 For Parents
Get notified as soon as your kids arrive home from school.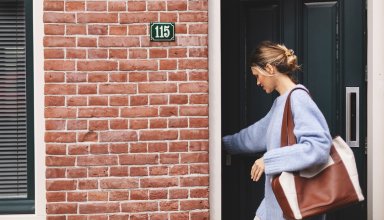 For Besties
Make sure your friends get back safely after a fun night out.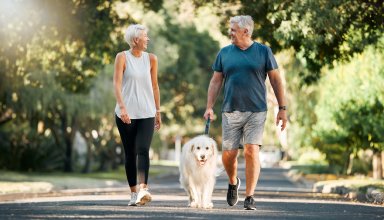 For Seniors
Feel more confident outside by letting caregivers know your whereabouts.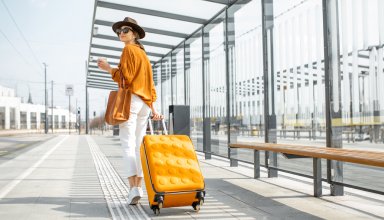 For Travellers
Keep tabs on different locations as and when you encounter them.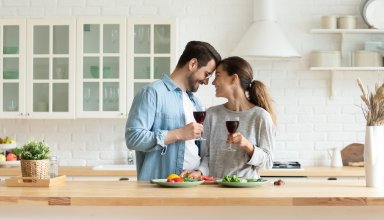 For Lovers
Do date nights with confidence knowing your Circle is looking out for you.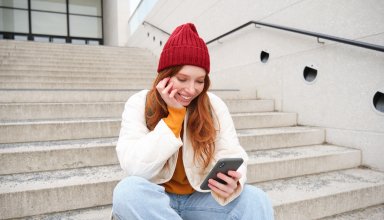 For The Absent-Minded
Head in the clouds? Never get lost again - your Circle's got your back.
Create a Circle, Add a Place.
Location Sharing
Keep loved ones and friends in the know by sharing your location on a map that only your Circle has access to.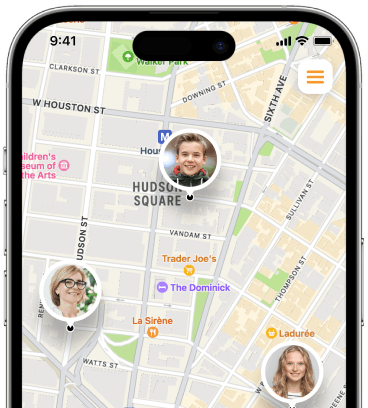 Real-Time Updates
See where members of your Circle are in real-time, easily meet up and keep an eye out for each other.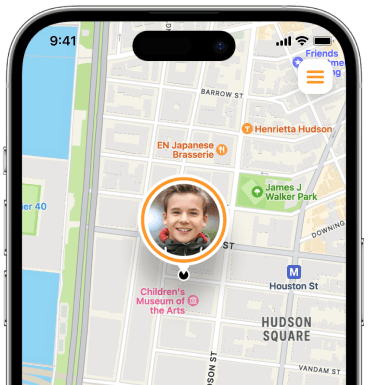 Arrival and Departure Notifications
Get instant push notifications when family and friends enter or leave an assigned Place - be it work, school, or home.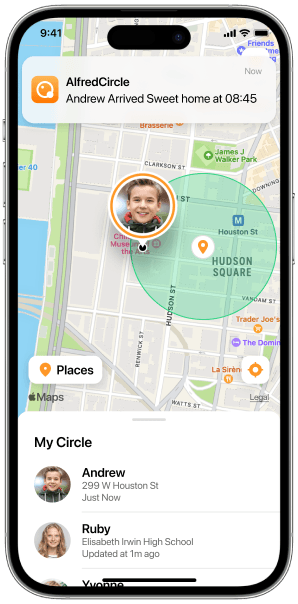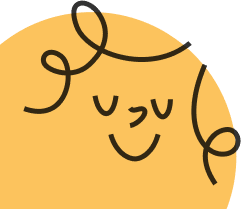 Keep Your Circle Safe In 3 Simple Steps.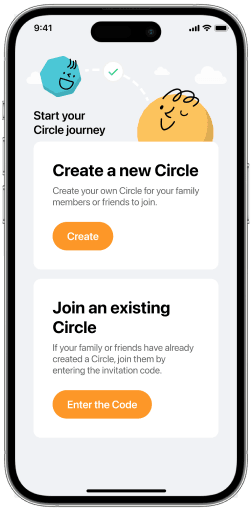 Create A Circle
Create your Circle and invite others, or join an existing Circle using an Invite Code.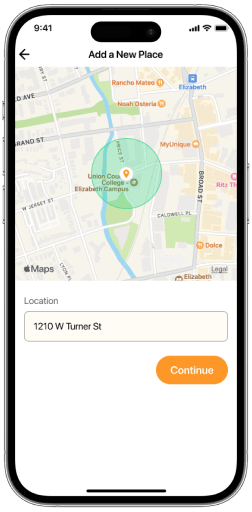 Add Places
Add Places to your Circle based on each member's daily routine.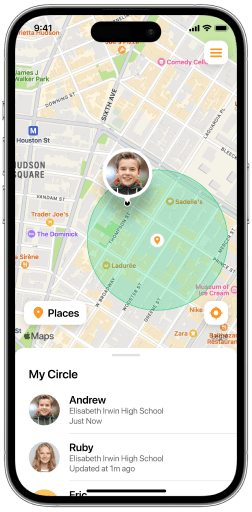 Connect In Real Time
See the location of each member and get notified when they enter or leave a Place.

Loved By Users Like You.
From Anxiety to Assurance: Tracking Teens in the Wee Hours
Been using it to keep an eye on the kids (teenagers) when they go out at night. Definitely makes me feel less anxious. I put the house as a 'Place' so it notifies me when they get home (sometimes past 2am!!!).
George Nelson
Ensuring Elderly Independence Safely
It's been incredibly useful, especially when coordinating with my dad, who's in his 70s. It allows me to see his location and track when he leaves his house. I mentioned to him that he could disable it if he preferred, but he's found it quite beneficial. Given his concerns about punctuality, it's comforting for him to see where I am.
Oscar Kane
Finding Family Safely: A Location App You Can Count On
I've used other location apps before for different things, mainly for family. I already use AlfredCamera in my house so it was a no brainer getting this. It gets the job done if you have a need for a geolocation app. And after using Alfred for ages, they are trustworthy (won't sell your data).
Nicole Elizabeth Smith